Demonstrating The Evolution of the Idea...and Beyond!

The Museum of Interesting Things is a traveling interactive demonstration/exhibition of antiques and inventions
inspiring innovation and creativity - learning from the past to invent a better future.

This is a brave new world!
The Museum of Interesting Things now brings it's inspiring positive message live & to the virtual world anywhere on the planet!
Students need something to break either the monotony or the over whelming information overload.
We will bring our actual historic items to your students eyes and ears to bring back curiosity and tinkering.
This is a live or virtual presentation with actual antiques where we have the students interact and learn as much as possible.
Rest assured these are Not pictures of Interesting Things, but you get to see actual items!
You can still choose your theme or subject too.
Eureka! The History of Invention
Our Green Energy show - The Windup Circus
Can You Hear Me Now! The History of Communication
The History of Film and Photography
Retro Futurist / Suffragist / Civil Rights / Computers / WW2, Cold War, Space Race / Quack Medicine and more!
And we will work with your school's new formate no matter what it is!
Now we can teach curiosity and tinkering anywhere in the world!
Never pictures of things, Never powerpoint! All real things live just for you!
Call or email for details.Denny Daniel
212 274 8757 no text
dennydanielx@gmail.com
www.museumthings.org

A Traveling Show! We can still also do your next Event or Private Shows - at our location or yours!
Call or e-mail for details

To join the email list for Events/Monthly Speakeasy and New Items click here and let us know

Schools, hospitals, universities, galleries, parties, libraries, anywhere with a room and people, we'll bring things!
We are a traveling show -Like a circus...just no elephants

The next Museum Secret Speakeasy is the
Monday Movie Night Secret Speakeasy, and things too!
The best movie clips on 16mm films & talk

Monday June 28, 7pm NYC time on vintage 16mm film
7pm - 9pm all ages Live or virtually whatever you prefer
click here for details
IMPORTANT! Please check the website before leaving.
The location may change. Hey...it IS a speakeasy ya know hehe
Go to our Museum FB page we are using FB live often too
*****Please would you support the Museum*****
and donate a bit to help us
Click below to support us during these times :)

https://www.gofundme.com/f/the-museum-of-interesting-things?utm_source=customer&utm_medium=copy_link&utm_campaign=p_cf+share-flow-1
or: https://www.paypal.me/museumthings
as friends and family or they take a commission
Featured on NY1 News, super sweet of them!
Click logo to see, and Please Comment and show them some luv :)


The Museum was featured on the PBS show
"Here's the Story" the episode - "Still Crazy After All These Years"
Click here to watch, we are the 2nd half of the show


We were mentioned twice in the New York Times
Once as something to do :)


8 Popular Specialties
Check Out Our Cameo on the History Channel's Pawn Stars
which aired recently, Our episode is called "Spare the Rodman"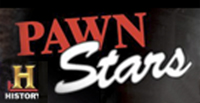 Check Out Our Cameo on the Science Channel which aired recently
on the Show Oddities, Our episode is called THE POWER OF A GREY SKULL


check out the video Maker Faire made of us, click below
we will be exhibiting there this weekend check the news page for details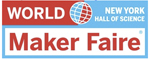 Huffy Our favorite...and only Mascot
Sings a song for Robin Meade of
the CNN affiliate HLN (HeadLine News)
Which Robin was silly enough to air
July 11, 2011
click to watch Huffy
Our first Kickstarter was a success! Thanks everyone for helping!


We'd Like to announce our partnership with Applebee's on a wonderful new program!
click for details:

You can now finally visit the Museum of Interesting Things private location!
By appointment since it is not a 9 to 5 or storefront :) Just give us a call!

You get to see and get a demo of:
1) Our most popular items from Eureka! The History of Invention show and more
2) Our special large items that you can only see here
3) You get to open a new acquisition no one has ever seen before!

Call to schedule a visit just for you:) 212 274 8757
Located in the heart of the village
I do not get text
THERE IS NO "S" in Denny Daniel