Demonstrating The Evolution of the Idea...and Beyond!

The Museum of Interesting Things is a traveling interactive demonstration/exhibition of antiques and inventions
inspiring innovation and creativity - learning from the past to invent a better future.

A Traveling Show! We can do your next Event or Private Shows - at our location or yours!
Call or e-mail for details

To join the email list for Events/Monthly Speakeasy and New Items click here and let us know

Schools, hospitals, universities, galleries, parties, libraries, anywhere with a room and people, we'll bring things!
We are a traveling show -Like a circus...just no elephants

The next Museum Secret Speakeasy is Sun Mar 29th 6pm
The Theme is Suffregette City for the 100th anniversary!
click here for details
IMPORTANT! Please check the website before leaving.
The location may change. Hey...it IS a speakeasy ya know hehe
Featured on NY1 News, super sweet of them!
Click logo to see, and Please Comment and show them some luv :)


The Museum was featured on the PBS show
"Here's the Story" the episode - "Still Crazy After All These Years"
Click here to watch, we are the 2nd half of the show


We were mentioned twice in the New York Times
Once as something to do :)


8 Popular Specialties
Check Out Our Cameo on the History Channel's Pawn Stars
which aired recently, Our episode is called "Spare the Rodman"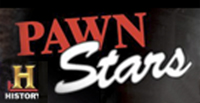 Check Out Our Cameo on the Science Channel which aired recently
on the Show Oddities, Our episode is called THE POWER OF A GREY SKULL


check out the video Maker Faire made of us, click below
we will be exhibiting there this weekend check the news page for details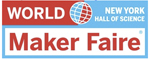 Huffy Our favorite...and only Mascot
Sings a song for Robin Meade of
the CNN affiliate HLN (HeadLine News)
Which Robin was silly enough to air
July 11, 2011
click to watch Huffy
Our first Kickstarter was a success! Thanks everyone for helping!


We'd Like to announce our partnership with Applebee's on a wonderful new program!
click for details:

You can now finally visit the Museum of Interesting Things private location!
By appointment since it is not a 9 to 5 or storefront :) Just give us a call!

You get to see and get a demo of:
1) Our most popular items from Eureka! The History of Invention show and more
2) Our special large items that you can only see here
3) You get to open a new acquisition no one has ever seen before!

Call to schedule a visit just for you:) 212 274 8757
Located in the heart of the village
I do not get text
THERE IS NO "S" in Denny Daniel